The Beheading of John the Baptist
By: Fr. Dan Domingo P. delos Angeles Jr.
February 07,2014 - 07:43 AM
1st Reading: Sir 47:2-11 / Gospel: Mark 6:14-29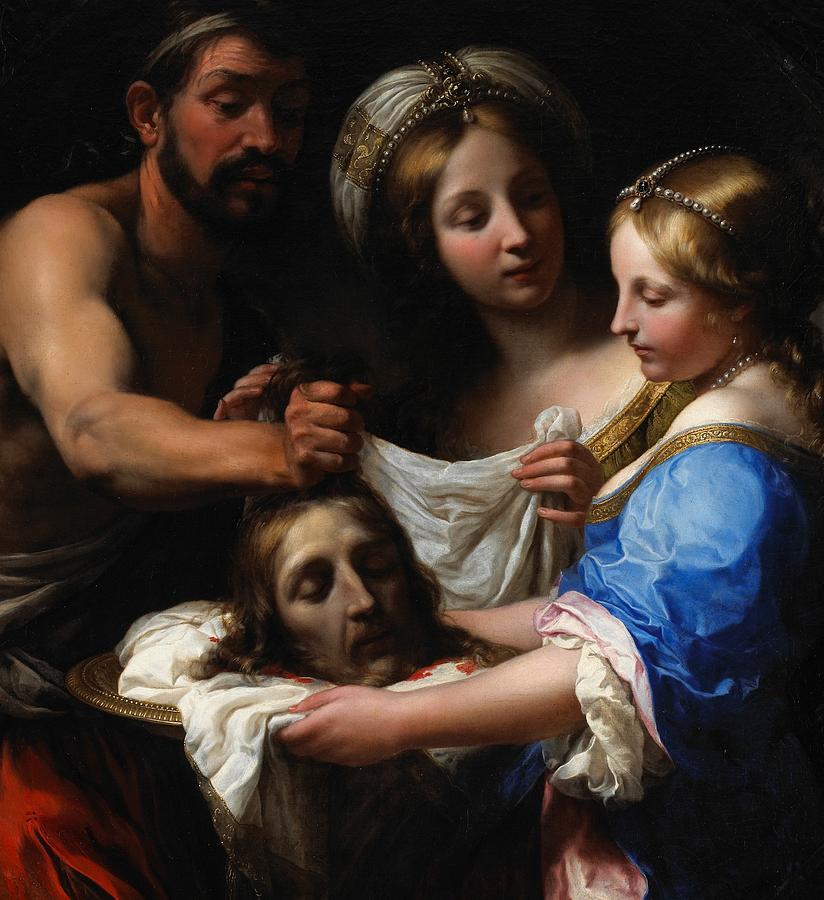 King Herod also heard about Jesus because his name had become well-known. Some people said, "John the Baptist has been raised from the dead and that is why miraculous powers are at work in him." Others thought, "He is Elijah," and others, "He is a prophet like the prophets of times past." When Herod was told of this, he thought: "I had John beheaded, yet he has risen from the dead!"
For this is what had happened. Herod had ordered John to be arrested and had him bound and put in prison because of Herodias, the wife of his brother Philip. Herod had married her and John had told him, "It is not right for you to live with your brother's wife." So Herodias held a grudge against John and wanted to kill him, but she could not because Herod respected John. He knew John to be an upright and holy man and kept him safe. And he liked listening to him, although he became very disturbed whenever he heard him.
Herodias had her chance on Herod's birthday, when he gave a dinner for all the senior government officials, military chiefs and the leaders of Galilee. On that occasion the daughter of Herodias came in and danced; and she delighted Herod and his guests. The king said to the girl, "Ask me for anything you want and I will give it to you." And he went so far as to say with many oaths, "I will give you anything you ask, even half my kingdom." She went out to consult her mother, "What shall I ask for?" The mother replied, "The head of John the Baptist."
The girl hurried to the king and made her request: "I want you to give me the head of John the Baptist, here and now, on a dish."
The king was very displeased, but he would not refuse in front of his guests because of his oaths. So he sent one of the bodyguards with orders to bring John's head. He went and beheaded John in prison; then he brought the head on a dish and gave it to the girl. And the girl gave it to her mother. When John's disciples heard of this, they came and took his body and buried it.
DAILY GOSPEL IN THE LIFE EXPERIENCE
Truth is a double edged sword. Abide by it and it will set you free; resist it and you die. Consider the case of Herodias. Had she yielded to the preaching of John, the truth could have set her free. But she grappled, refusing to let go of her illicit relationship with King Herod. The resulting clash with the truth was like a thunderous storm that produced mushrooms of hatred in her heart. When the first opportunity came to let off steam, she made sure truth was dead by having John beheaded. When John died, did the truth die? No, but her soul did!
Today's Gospel invites us to surrender to the truth and live. Who is the truth? Jesus said he is (see John 14:6), and his words pierce the heart like a double-edged sword. (Hebrews 4:12).
PRAYER FOR THE DAY
God our Father, John the Baptist lost his head in testimony to the truth. Make us ready to give our lives for the sake of the kingdom, through the same Christ our Lord. Amen.
— Fr. Dan Domingo P. delos Angeles Jr., DM. E-mail: [email protected] Website: www.frdan.org.
Subscribe to our regional newsletter
Disclaimer: The comments uploaded on this site do not necessarily represent or reflect the views of management and owner of Cebudailynews. We reserve the right to exclude comments that we deem to be inconsistent with our editorial standards.