#TSOdetteAYearAfter
Some residents on Olango Island still feel effects of Odette
By: Mary Rose Sagarino - CDN Digital
|
December 14,2022 - 04:36 PM
MANDAUE CITY, Cebu—A year after super typhoon Odette (international name: Rai) hit the Philippines, some families in Cebu continue to struggle with the effects of the category 5 hurricane.
The family of Katrina and Edwin Dihayco are among the families still feeling the effects of the destruction brought by the storm that hit Cebu in the evening of Dec. 16, 2021.
The Dihaycos are from Olango Island in Lapu-Lapu City, one of the worse hit areas in Cebu.
Katrina says the Odette experience has left a scar in their minds.  
"Murag na ta'g matrauma basta kusog kaayo'ng hangin," said Katrina.
(We feel traumatized especially when there are strong winds.)
Katrina, who is 44, says her family hasn't fully recovered yet, but they are coping.
"Okay ra gihapon ang kinabuhi bisan og gamay na lang makuha isda sa dagat. Kaluy-an sa Ginoo, makakuha ra man pod," said Katrina.
(Life is still okay even if we get little fish from the sea. With the mercy of God, we are able to still get fish.)
Edwin, 49, is a fisherman while Katrina is a housewife who helps her sick mother-in-law. 
The couple have a 20-year-old daughter, Kalheen, who is already in her third year in college taking up Bachelor of Elementary Education.
Like most of the residents in this island east of Mactan, the Dihayco's home was destroyed during the storm. Until now, they haven't completely rebuilt their home due to financial reasons.  
Katrina says they received P10,000 financial from the Social Ameliaration Program (SAP) of the national government and another P5,000 from the barangay.
They also received help from some private individuals, to whom they are thankful to.
However, Katrina says the amount is not yet enough to rebuild their house. 
They are currently living in a makeshift house made up of leftover wood from the storm. This is where they have been living the past year.
Katrina says they can't fully restore their house since they also have to spend for  their daily needs and the allowance of their child. 
Though the tuition is free at the Lapu-Lapu City College, they still provide the allowance of Kalheen.
Katrina says their house that was destroyed by Odette would have been 15 years old now. She says it took them years to build their old house as they have to save and make loans.
Currently, they have already build the foundation for their new house and have bought a number of hollow blocks using money they borrowed.
They have decided to build a concrete house this time, believing it is more dependable during storms.
Their old home made of wood, was easily crushed by the power of Odette's winds, which reached 260 kilometers per hour.
Odette was the strongest typhoon to hit the country in 2021.
Katrina recalled that they were very nervous during the onslaught of the typhoon. 
She says that when the strong winds blew away the roof of their house, they immediately transferred to her mother-in-law's house. Soon after, the roof of her mother-in-law's house was also blown away. They then ran to their neighbors house.
"Wala na gyud pakialam unsa to amoang mga natumban kay naningkamot ni makabalhin, naa bayay mga bata nga gagmay unya naa pa gyud si mama (mother-in-law)," she recalled.
(We didn't care what we were stepping on because we just did our best to transfer as we had little kids and mom.)
READ MORE:
Water firm shares hard-earned lessons learned from Odette
Cebu: A month after Odette's fury
LOOK: Wrath of #OdettePH in Cebu
/dbs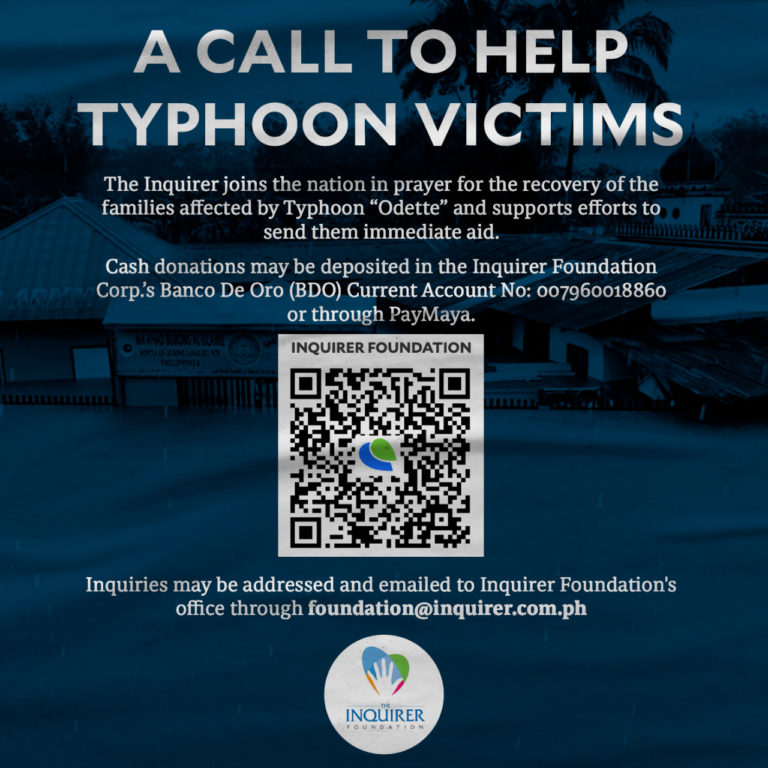 Disclaimer: The comments uploaded on this site do not necessarily represent or reflect the views of management and owner of Cebudailynews. We reserve the right to exclude comments that we deem to be inconsistent with our editorial standards.