A YEAR AFTER A SUPER TYPHOON HIT CEBU
Water firm shares hard-earned lessons learned from Odette
By: Wenilyn B. Sabalo - Multimedia Reporter - CDN Digital
|
December 13,2022 - 10:00 AM
CEBU CITY, Philippines — It may have been almost a year since it hit Cebu and other parts of Visayas and Mindanao, but Super Typhoon Odette still rings a bell in everybody's ear.
The date, Dec. 16, 2021, still brings flashbacks of memories for Cebuanos, individually and as an organization, with the lessons it brought for improvement.
Essential services like power and water supply were indeed critical for the recovery of people from the effects of Typhoon Odette and other calamities.
Electricity, generators
With this, Lawyer Jose Daluz III, Metropolitan Cebu Water District (MCWD) chairman,  said they were targeting to maintain 75 percent of their operations capability in times of calamity.
"We realized katong Odette (during Odette) that after a few days ang among (our) operation was only 16 percent. Kay at that time man gud, wala may (Because at that time there was no) electricity. Ang among (our) generators are capable only of 16 percent sa (of the) operations," he told CDN Digital in an exclusive interview.
"So, that's one thing that we realized adtong (during) Odette and second is the gasoline kay generator man lagi, nagkabuang mi og pangita og gasolina (because it was a generator, we found it difficult to find gasoline), diesel to operate," he added.
MCWD serves the three highly-urbanized cities of Cebu, Mandaue, and Lapu-Lapu, in addition to Talisay City, and the towns of Liloan, Compostela, Consolacion, and Cordova.
Daluz said that currently, they were already at about 60 percent of their target, and they hoped to achieve the remaining 15 percent next year.
Oil depot for water firm
He said they allocated about P75 million for the purchase of additional generators and were also planning to put up an oil depot.
"Reserve oil in case og naay mga kalamidad (Reserve oil in case that there is a calamity). We are doing that already so, if there are calamities, automatic na nga (that) in 24-hours, we will have 75 percent dayon sa water kay ang usa to sa among realizations nga ang among mga pipes gipangbuak sa mga tawo (right away of water because one of our realizations is that our pipes were broken by people)," he said.
Another measure that they did, Daluz said was to require their bulk water suppliers to have their own generators.
Repair of damaged pipes
Meanwhile, Daluz said repair works for the damage brought by Odette in the water firm's pipes were continuing.
He said the MCWD had bought equipment to detect leaking and augmented its manpower so they could immediately address damaged pipes by the Typhoon Odette.
As of now, the MCWD can produce 254,000 cubic meters of water per day.
"Karon, musaka na ni sa mga 270,000 cubic meters. Nagopen mi sa Lusaran facility ron (Dec. 8) for full operation," said the chairman of the water firm.
(Now, this will increase to 270,000 cubic meters. We have opened a facility in Lusaran now (Dec. 8) for full operation.)
The Lusaran facility can already supply 15,000 to 20,000 cubic meters of water per day, providing stable potable water in at least nine Cebu City mountain villages: Barangays Budlaan, Pulangbato, Binaliw, Agsungot, Guba, Malubog, Cambinocot, Lusaran, and Paril.
READ MORE
Lusaran Bulk Water Project to be fully operational by early December 2022 – MCWD
Parts of Cebu City, Mandaue City now have water supply
1 year after Odette: Capitol to light Christmas Tree to send message of hope
P30 million for new Olango school bldg. to replace old one damaged by Odette
A year after being downed by Odette, Fuente Christmas tree is up and stronger
TIEZA chief wants full restoration of Sibonga church damaged by Odette
Preventing a water catastrophe
/dbs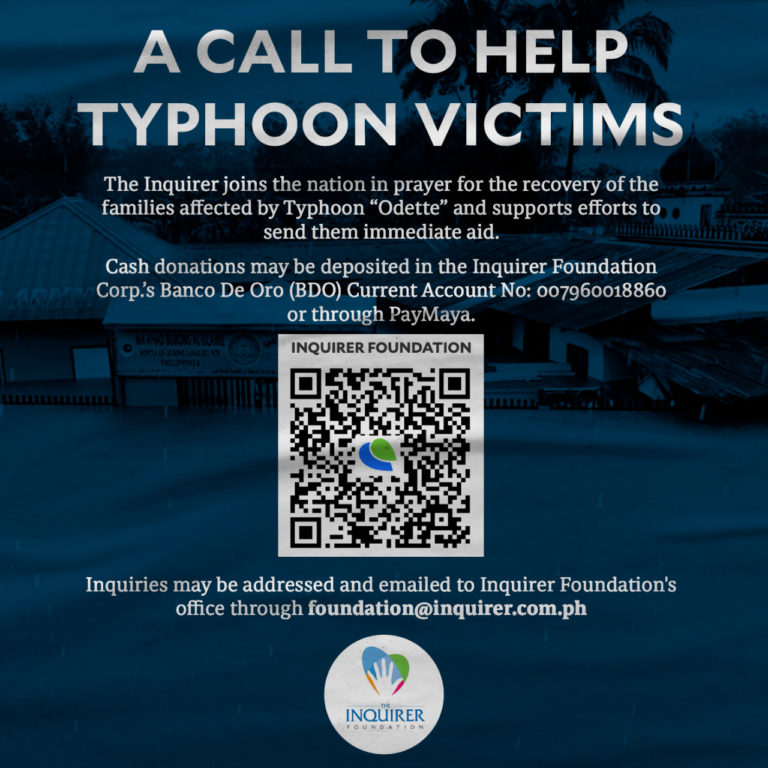 Disclaimer: The comments uploaded on this site do not necessarily represent or reflect the views of management and owner of Cebudailynews. We reserve the right to exclude comments that we deem to be inconsistent with our editorial standards.