A year after Odette: Things return to normal but 'emotional scars' still remain
By: Mary Rose Sagarino, Morexette Marie Erram - CDN Digital
|
December 16,2022 - 12:00 PM
CEBU CITY, Philippines – The scars Typhoon Odette, internationally known as Rai, left in Cebu may have started to gradually disappear, more especially as people have begun returning to their pre-pandemic lives.  
But for Cebuanos like Harold Bantigue, he continues to cope with the physical and emotional wounds Odette inflicted upon him.   
Bantigue lost three members of his family, including his wife, three-year-old daughter, and his sister after the concrete wall right beside their house collapsed on them on the night Odette unleashed its fury in central and southern Cebu.  
The Bantigues live in Mandaue City. When Odette barreled its way through Cebu on the evening of Dec. 16, 2021, with winds reaching speeds of up to 280 kilometers per hour (kph), it toppled electrical posts, telecommunication towers, and other infrastructure, including the firewall beside the Bantigues' residence.  
"When I stared into the eyes of my wife that night, I wouldn't expect it would be the last," Harold said in Cebuano.   
"There won't be a day when I keep thinking about them, especially about what happened. The most painful part is realizing that I cannot do anything to help them. I'm just right there but there's nothing I can do. I was pinned down, like the rest of them," he added. 
Rescuers were able to lift the fallen concrete wall that buried the Bantigues on the morning after Odette made landfall in Cebu. Harold was the last one extracted from the rubble.   
Odette: Review
Odette claimed at least 100 lives all over Cebu. Most of these deaths were due to collapsed structures like concrete walls of a house or an establishment, similar to what happened to the three members of the Bantigue family.   
Odette was the strongest typhoon to hit the Philippines in 2021.  
As of Oct. 7, 2022, data from the Department of Social Welfare and Development's (DSWD) Disaster Response Operations Monitoring and Information Center (Dromic) showed that 3,682,799 individuals, or more than half of Cebu's population of 5 million, were affected by the disaster.  
The damage Odette left was extensive. Moreover, it became more visible to Cebuanos the morning after the typhoon struck.  
In the capital Cebu City, damage to infrastructure alone was pegged at P1.7 billion. 
While road clearing in Cebu province took only a few days to complete, energy, water and telecommunication services went back to normal operations approximately three months after the typhoon struck the island province.  
Cebu also received reinforcements, in terms of manpower, to fast-track repairs and restoration.  
National government agencies and local governments here have released at least P2.5 billion in public funds to support the various post-Odette rehabilitation and recovery programs, including financial assistance to those who completely lost their homes and belongings to the disaster.  
'Hopeful Christmas'
When the second half of 2022 arrived, the aftermath of the typhoon started to completely disappear, especially with Cebuanos gradually returning to their pre-pandemic lives.  
The coastal highway that connects the towns of Alegria, Malabuyoc, and Ginatilan, once impassable after meters-high storm surges ate one lane, has started accommodating all types of vehicles.   
, A 120-foot Christmas tree is being put up at the Fuente Osmeña rotunda in Cebu City in the last quarter of 2022. The Christmas tree was lit up on early December 2022, a symbol of hope and resilience of Cebuanos. | via Pegeen Maisie Sararaña (FILE PHOTO)Cebu's tourism, which suffered a double whammy during Odette, is now looking at a rosy future. However, a few tourist spots, like the famous Kawasan Falls, remained off-limits. Officials and experts continue their risk assessment after the typhoon virtually overhauled the destination's topography.  
And last but not least, the iconic giant Christmas Tree in Fuente Osmeña circle, also one of the casualties during Odette's onslaught, now stands proud and hopeful. 
For residents like Lisa Bringas, a teacher working at a private school in downtown Cebu City, she looks forward to celebrating the holidays here in a more festive and positive mood.  
But like Harold, Odette has left 'an emotional scar' on Lisa. She said that every time it would rain hard and feel the strong gusts of wind, she could not forget the night her family was under the typhoon's mercy. 
"We were praying for the Lord to make it stop – the howling winds that pound on our windows, on our door, like a mob trying to get inside your house. We were really scared at that time because it sounded like the typhoon really wanted to destroy everything in its path," explained Lisa in Cebuano.  
"That is why my Christmas wish for this year is to spare us from natural disasters like Odette, so we can celebrate the Holidays unlike before," she added.  
RELATED STORIES
Mayor Rama on Odette anniversary:  Let's be prepared, focused for disasters
Some residents on Olango Island still feel effects of Odette
Super Typhoon Odette: Silver linings from a calamity
Water firm shares hard-earned lessons learned from Odette
Cebu: A month after Odette's fury
LOOK: Wrath of #OdettePH in Cebu
1 year after Odette: Capitol to light Christmas Tree to send message of hope
P30 million for new Olango school bldg. to replace old one damaged by Odette
A year after being downed by Odette, Fuente Christmas tree is up and stronger
Fuente Christmas tree a symbol of Cebuanos' resiliency
/dbs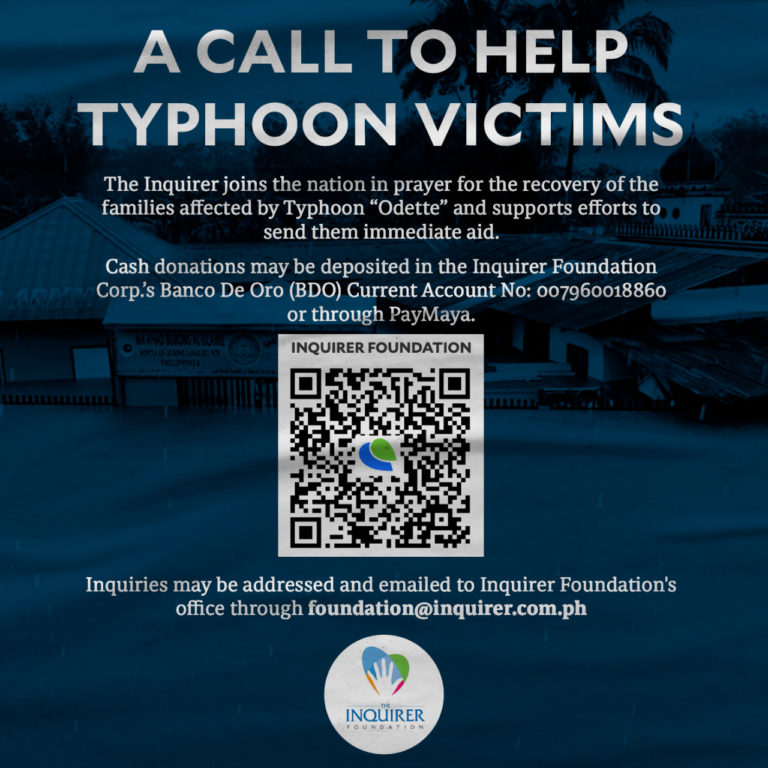 Disclaimer: The comments uploaded on this site do not necessarily represent or reflect the views of management and owner of Cebudailynews. We reserve the right to exclude comments that we deem to be inconsistent with our editorial standards.